Menu of the month
3-course menu suitable for the season
Our menu of the month consists of three courses - starter (soup), main course and dessert. The menu is always adapted to the current season with fresh regional & seasonal ingredients.
The 3-course monthly menu costs 37,00 € per person.
Restaurant ALvis
Albrechtstraße 8 | 10117 Berlin
Tel.: +49 30 30886-560
Fax.: +49 30 30886-100
E-Mail: kontakt@alvis-restaurant.de
barrier-free
Monthly changing theatre menu
2-course menu before or after the theatre visit
Especially for our guests who like to go to the theater, we offer a monthly changing theater menu.
Our restaurant is located directly in Berlin's East End, Berlin's theater district, and is therefore an ideal culinary starting or ending point for a theater evening. Five large theater institutions characterize the area and enrich the city with entertaining and sophisticated culture: the Friedrichstadt-Palast, the Quatsch Comedy Club, the Admiralspalast, the Kabarett-Theater Distel and the Chamäleon Theater. In addition to these five houses, there are others, such as the Berliner Ensemble, which can be reached on foot from our restaurant.
2-course menu for 32,-€ p.P.
Additionally we invite you to end the evening with a cocktail at the Albrecht's Bar. With the daily admission ticket you receive two cocktails for the price of one.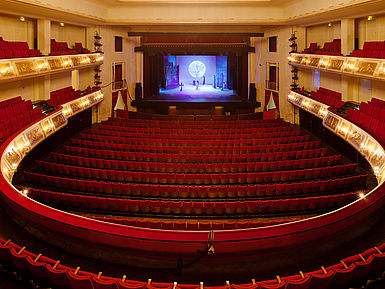 2-course theatre menu in November
Main course + starter or dessert:
Starter: Turnip soup | Black bread croûtons
Main course: Duck leg with red cabbage and potato dumpling
Dessert: Hedgehog slice | Vanilla ice cream
32,00 € per person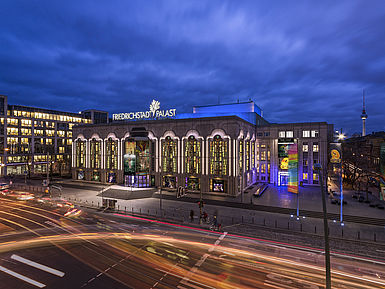 2-course theatre menu in December
Main course + starter or dessert:
Starter: Brussels sprouts soup with croûtons
Main course: Roast goose with kale and potato dumpling
Dessert: Gingerbread parfait and warm spiced plums
32,00 € per person